BACKGROUND
Born and raised in Toronto, chef May Chow began learning how to cook at an early age as a creative outlet. She attended Boston University where she studied hotel management, taking culinary arts classes on the side. Over the years, in addition to opening award-winning restaurants along the way, she has appeared on a range of TV shows, including Anthony Bourdain's Parts Unknown, MasterChef Asia, MasterChef UK, and Top Chef. Chow is on the board of Eat Forum and Save Hong Kong F&B and is an outspoken supporter for LGBTQ rights, diversity and female empowerment.
She first came to Hong Kong in 2009, and soon introduced her "mini-bao," her new take on the beloved soft and fluffy Chinese buns. After her cult-following buns continued to sell out in farmer's markets, Chow opened her acclaimed eatery Little Bao in 2013. Her neo-Cantonese restaurant Happy Paradise followed, which has been named one of Asia Tatler's Best 20 restaurants in Macau and Hong Kong, and Chow was named Best Female Chef in 2017 by Asia's 50 Best.
IN DISCUSSION WITH MAY CHOW
We sit down with Chef May Chow to discover her culinary journey and impressions of Hong Kong.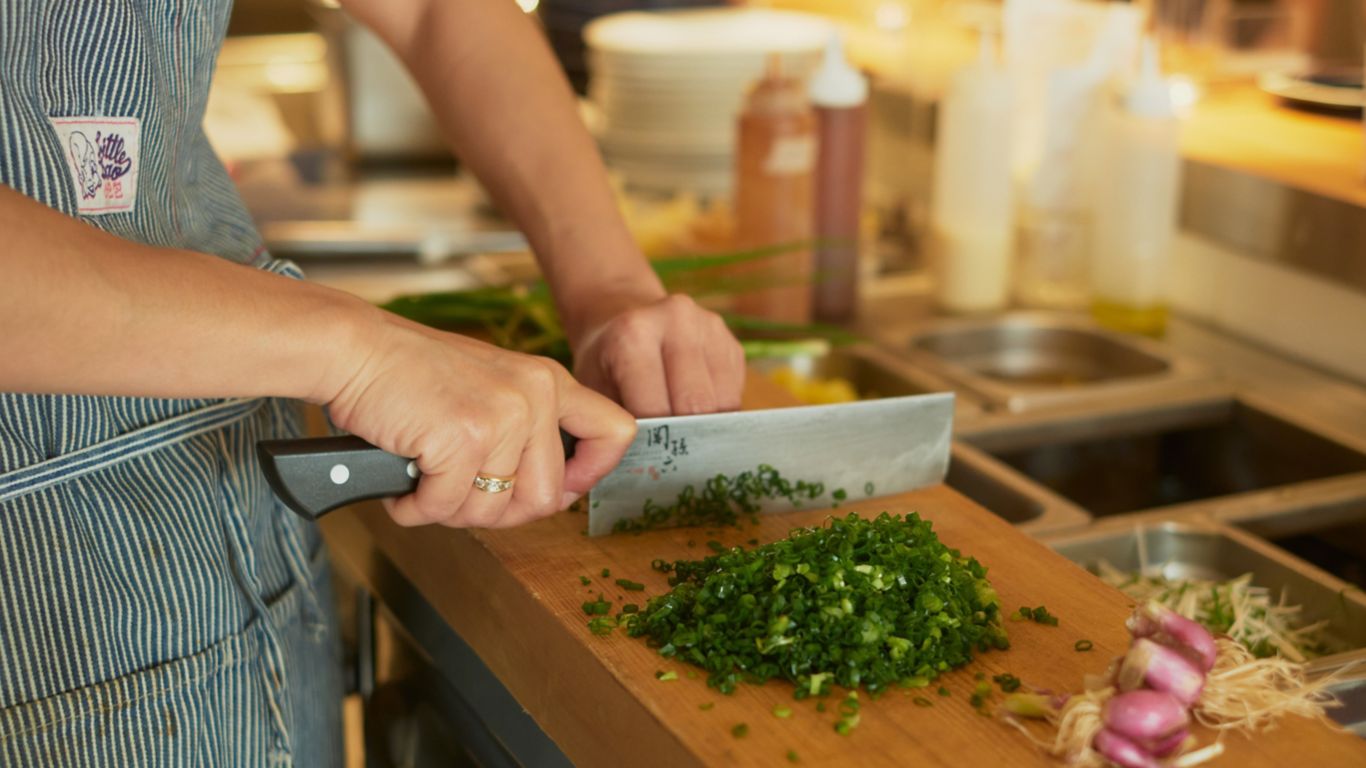 WHAT IS EXCITING YOU ABOUT HONG KONG RIGHT NOW?
Hong Kong is so dynamic because of its attitude towards life. The city has gone through a lot of changes in the last few years…I think the people of the city have been looking inward and been working really hard to be resilient. During lockdown, people were thinking more creatively and now you'll see things like local chefs collaborating with other local chefs. There's also this new urge to explore things like hiking and being healthy.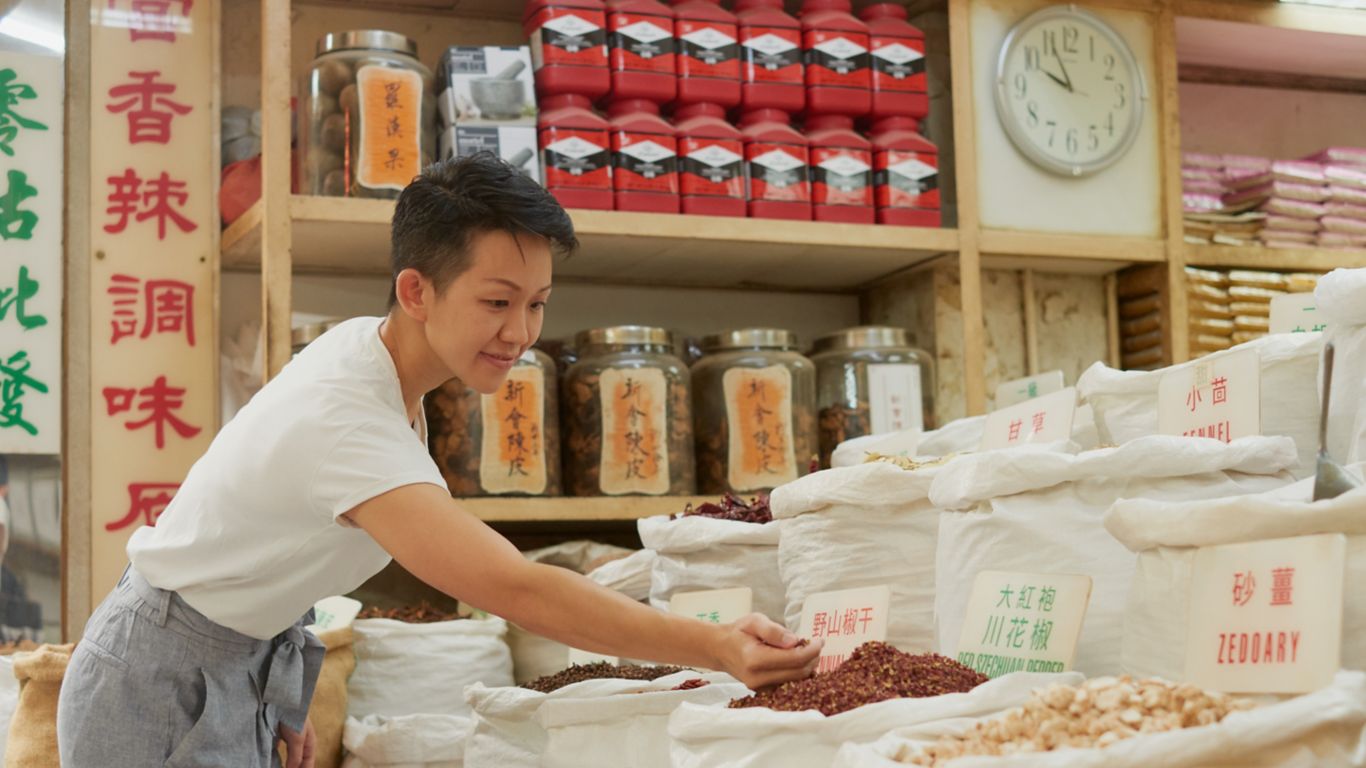 HOW WOULD YOU DESCRIBE THE CULINARY SCENE?
There are so many new restaurants opening and there's been an evolution towards taking an international approach to food. Lots of people queueing up for ramen shops and Korean-inspired restaurants that make their dishes using local ingredients. There's also a lot of comfort foods or dining experiences that make you feel like you're eating the way you do when you're on holiday.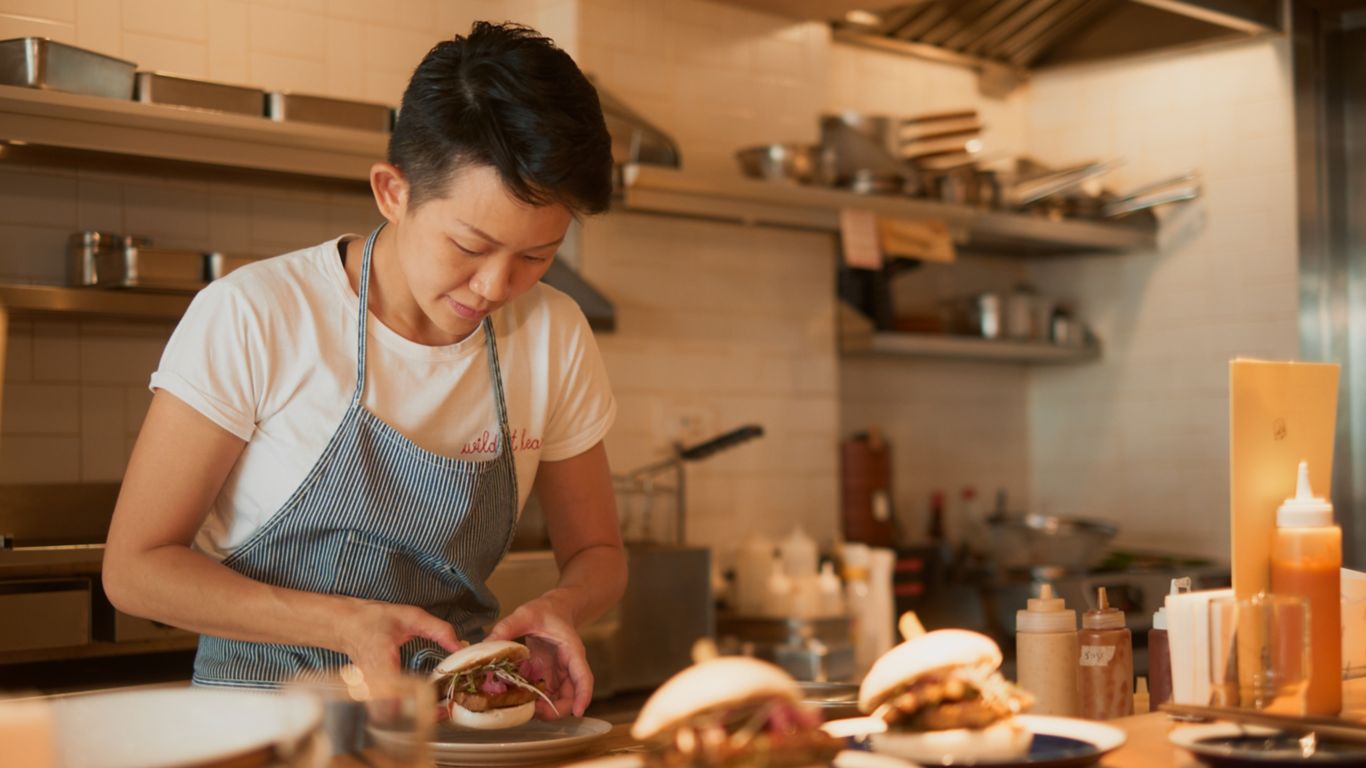 WHAT ARE SOME OF YOUR EARLIEST MEMORIES OF ENJOYING FOOD? 
The beauty of food and cooking is that you receive and give happiness in direct way. I probably started really thinking about food when I was in kindergarten. As a child, I remember going to the markets with my mom and watching her cook. My mom would wait for me to come home after school and then she'd make something like pancakes with scallions — always fresh, never precooked. I only realised that is not a common household practice after I grew up. It taught me to pay attention to detail. She could cook for 15 people at once and I was always watching her — her mise en place, how she'd shop for food and prepare it. Her love of cooking came from her mom, so it's something that goes back generations for us.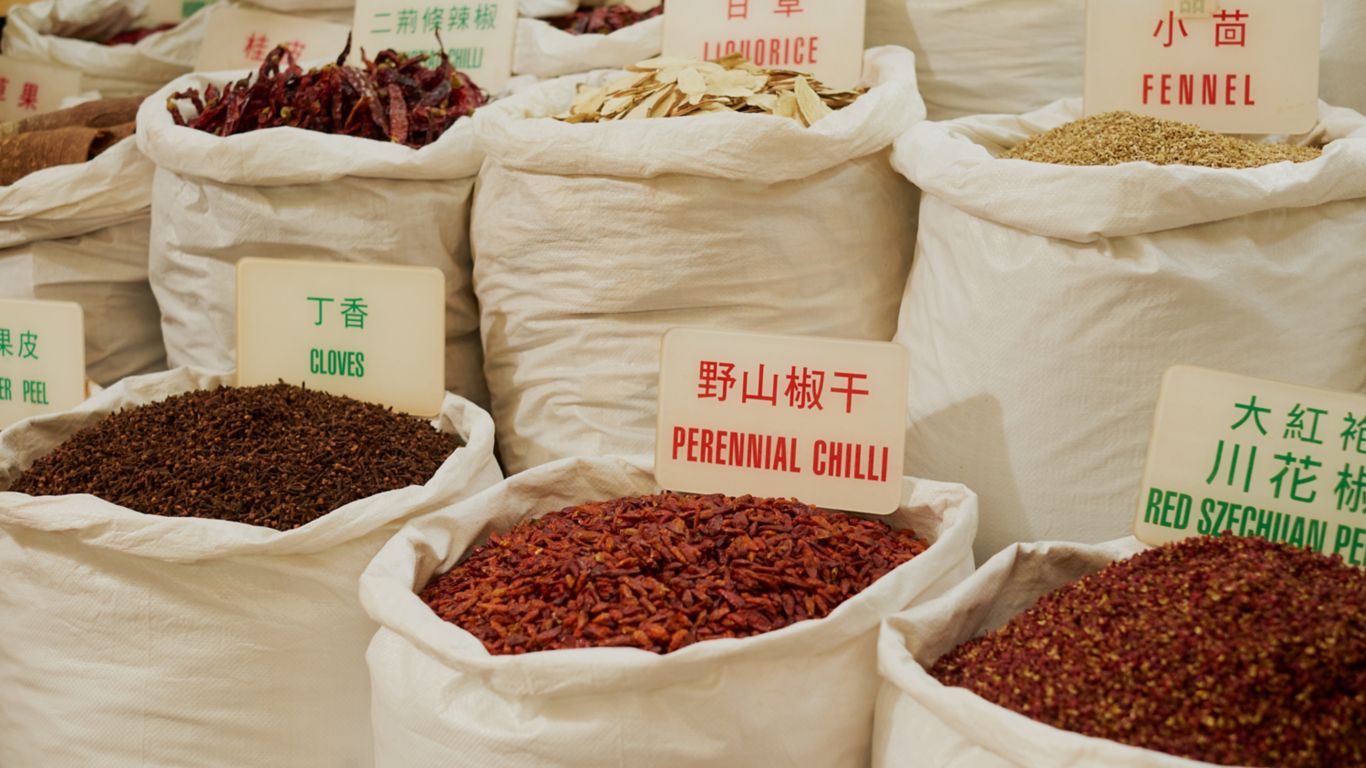 WHAT DO MOST PEOPLE NOT KNOW ABOUT HONG KONG?
People are usually surprised by how diverse and welcoming it is. It can be filled with tourists and be transient in a way, but there's also a social atmosphere and people treat visitors just as kindly as they do each other. There's also so much range in the topography. You can go from the mountains for hiking to the sea for the beach and then to a three-Michelin-starred restaurant for dinner in the course of a day.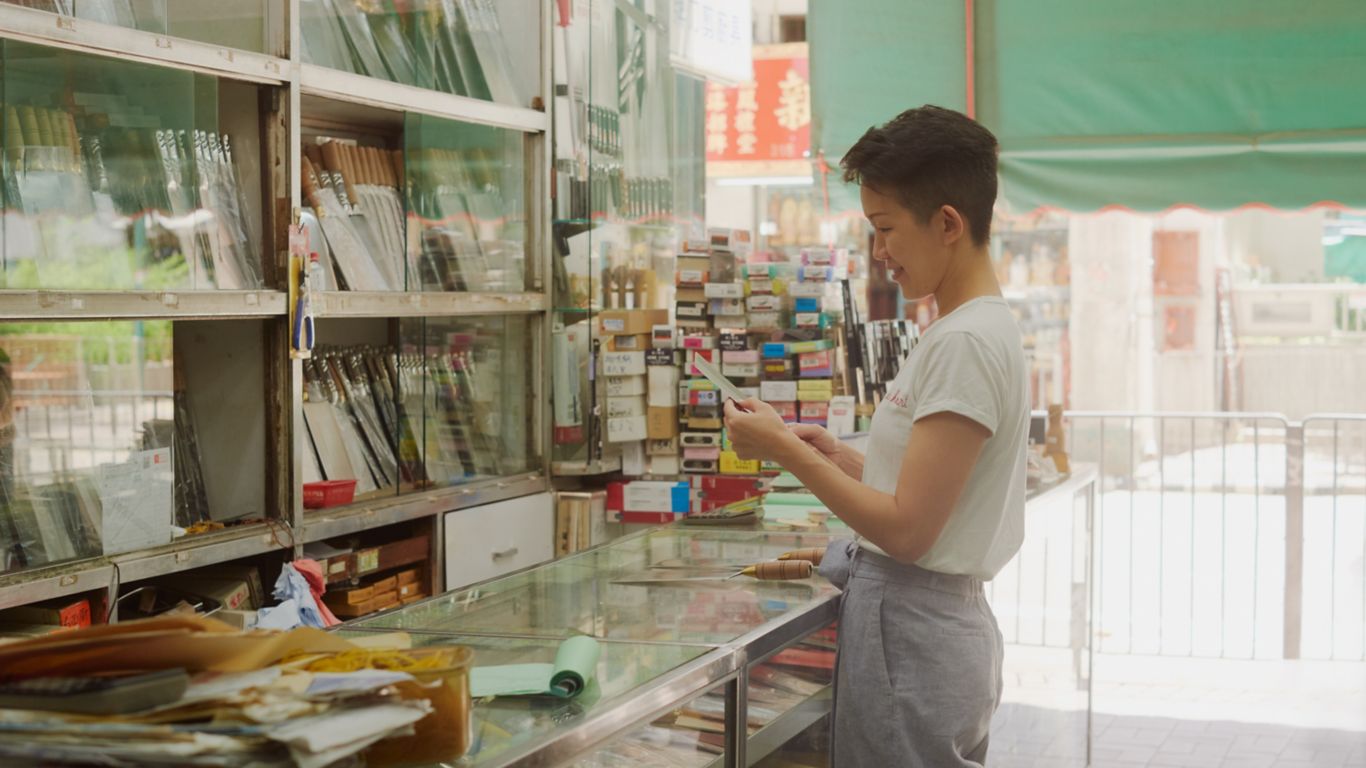 WHAT ARE SOME OF YOUR FAVOURITE THINGS IN EACH OF HONG KONG'S SEASONS?
In the winter, it doesn't get too cold, but the festivities and holiday decorations are great. In the spring people are really active and Art Basel Hong Kong helps make the arts and culture scene thrive. Summer can be rainy, but it's great for squid fishing and going to outlying islands, wake-surfing and all kinds of water sports. The fall doesn't feel dramatically different, since the climates year-round don't change too much, but it does have a short hairy crab season which everyone looks forward to. It also seems to be even more vibrant with lots of foreign visitors.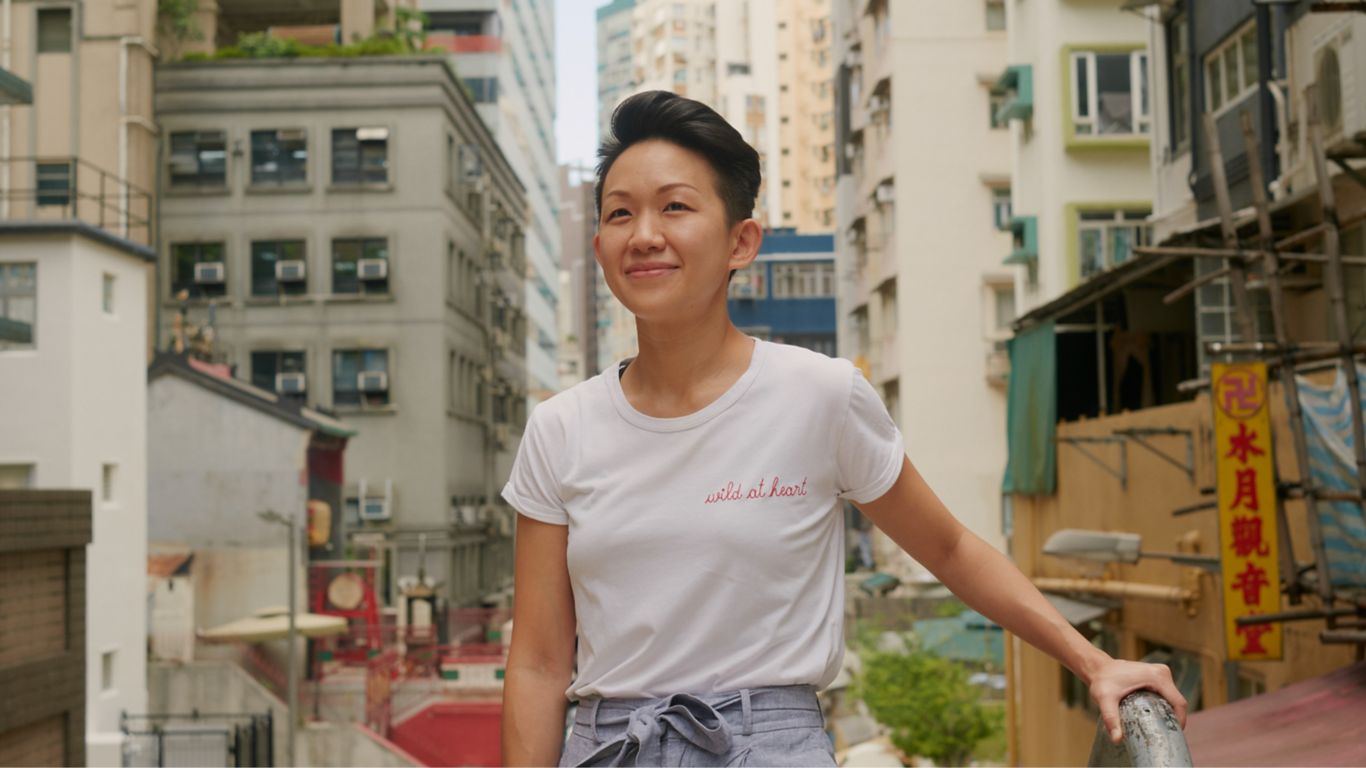 CAN YOU SHARE YOUR CREATIVE PROCESS TO DEVELOP THE MOONCAKE WITH ROSEWOOD?
I deep-dived into the history of the mooncake ingredients, researched its ingredient possibilities, and re-imagined it in different contexts. I have been thinking about how it relates to a new generation within a global context without ever destroying its integrity, as I want to refresh the dialogue for a new generation. I wanted to attempt to create a new flavour while preserving the traditions of mooncake making – it should be elegant and refreshing yet encompass the traditions of high-quality mooncakes using the best lotus seed paste and thin skin. Therefore, we used the silky white lotus seed paste as our backdrop, adding a fragrant Fujian oolong tea with fresh lemons. We rounded the flavours with a local Kowloon soy sauce and a touch of savouriness to highlight the tannins and grassy notes, enhancing its punchiness, so the accents are subtle, yet the flavours are long-lasting.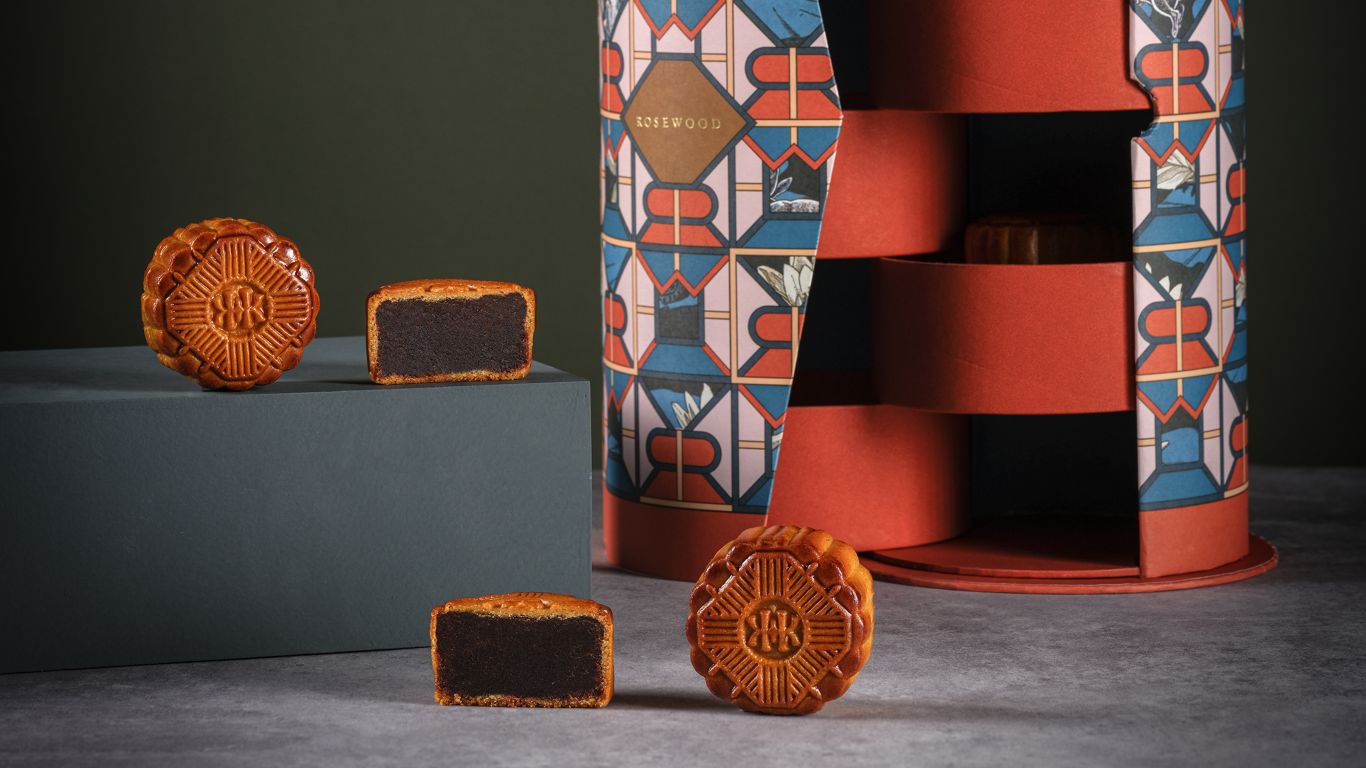 CAN YOU RECOMMEND SOME OF THE DINING EXPERIENCES OUTSIDE OF ROSEWOOD HONG KONG?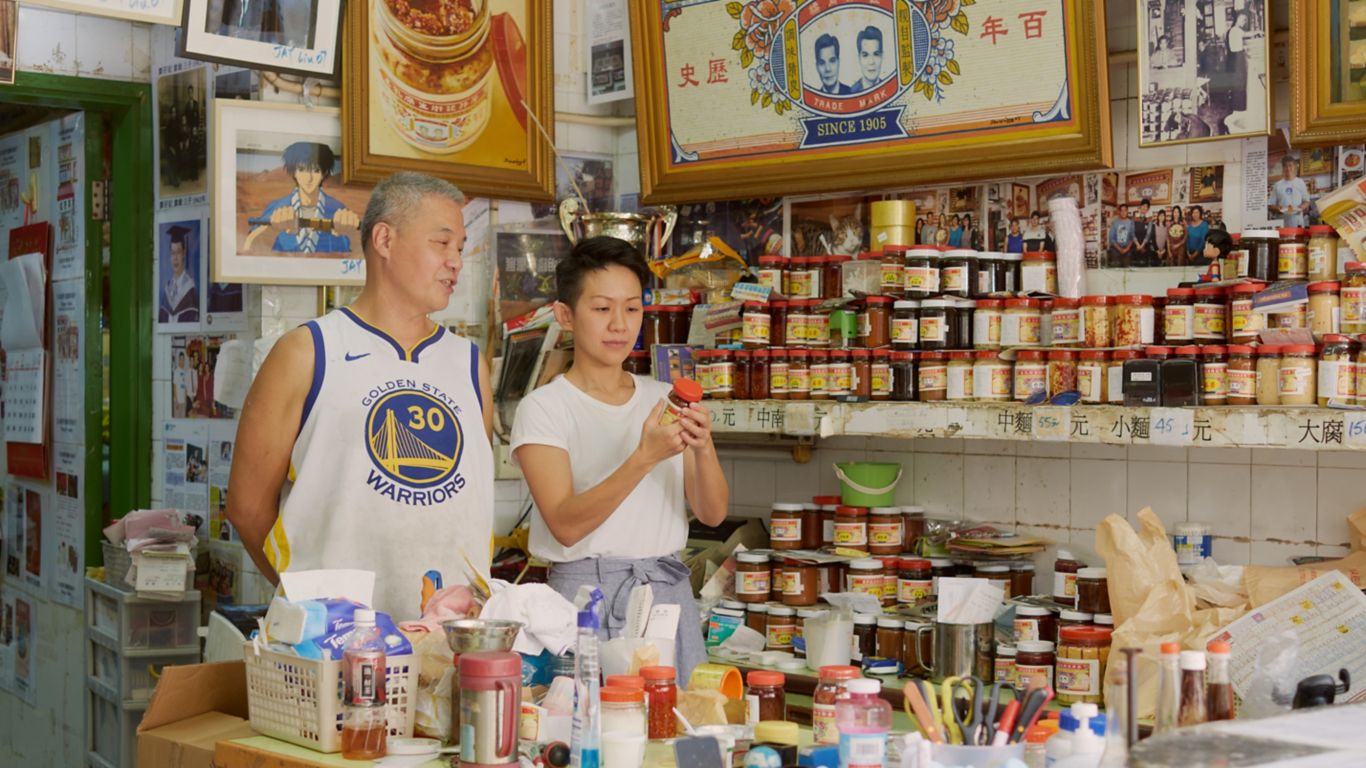 Hike and dine at Green Villa
For a more intense, out-of-the-city experience, hiking to the Green Villa in Sam A Tsuen is a great half-day activity. You can access it by hiking through Plover Cove Country Park. Once there, you can experience traditional Hakka cuisine, which comes from the ancient Han Chinese community and originated around the Song dynasty from the 10th to 13th century. Most of the dishes are meat based and the textures are especially compelling.
Fine Southern Chinese cuisine
I always bring friends to Seventh Son, which is famous for its suckling pig. Nothing can compare to what they do to the skin. It's like a light-and-crisp, sandpaper-textured skin, and then inside, it's roasted to perfection. It takes a crazy level of skill to do that. Their dim sum is also amazing and very traditional. There's this savoury fried custard they do too, whose recipe dates back 100 years. You don't see the techniques they use in most modern Chinese restaurants.
Gathering spot among off-duty local chefs
Ju Xing Home is a great stir fry shop where all the local chefs go for late-night food, so you'll often bump into people there who are the head chefs at the city's Michelin-starred restaurants. I actually brought the founder of 50 World's Best there. Once you've experimented with wok cooking, you can taste the difference when someone has really mastered it, and they have. You can taste the instant char without the food being overcooked. The attention to detail is fine dining level, but it's much more casual than that.
Hong Kong's Taizhou cuisine pioneer 
I was also amazed by Xin Rong Ji. The chef works with regional and also national Chinese food and techniques. The first time I ate there, I was so wowed by the atmosphere — the lighting, even the temperature — they know that 23 degrees is the perfect temperature for a Chinese diner, even though Westerners would prefer the room at 19 degrees. They also know that the optimal time for getting the Peking duck to your table is 90 seconds for the best taste and texture. They time it perfectly.
For Chinese cuisine connoisseurs
Anyone who has been to Hong Kong loves The Chairman, which was #1 on the Asia's 50 Best Restaurants list in 2021. The traditional restaurant exudes opulence in every way and never uses anything like base stock or dried seafood. The chef grows his own vegetables and sources the best soy sauce. He's also spent the last 10 years experimenting with a range of seasonal dishes inspired by forgotten ingredients.
FAVOURITE PLACES
May Chow shares her food-lover's guide to experiencing Hong Kong's culinary joys.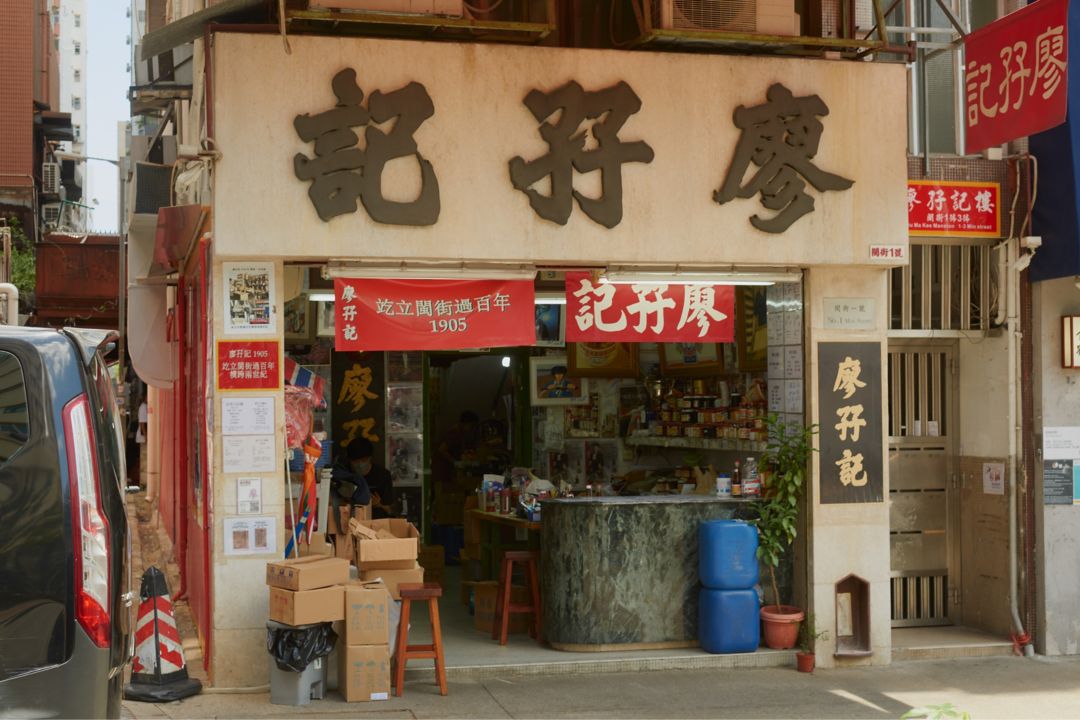 A Century-Old Chinese Hong Kong Food Tradition
There are so many great spots in Hong Kong to explore where the chefs and locals buy their ingredients…the wet markets in the centre of the city, the spice wholesalers…but not everything is centralised and easy to get to. One place I'd recommend for tourists though is Liu Ma Kee, which is known for its bean curd shop and 100-year-old sauce company.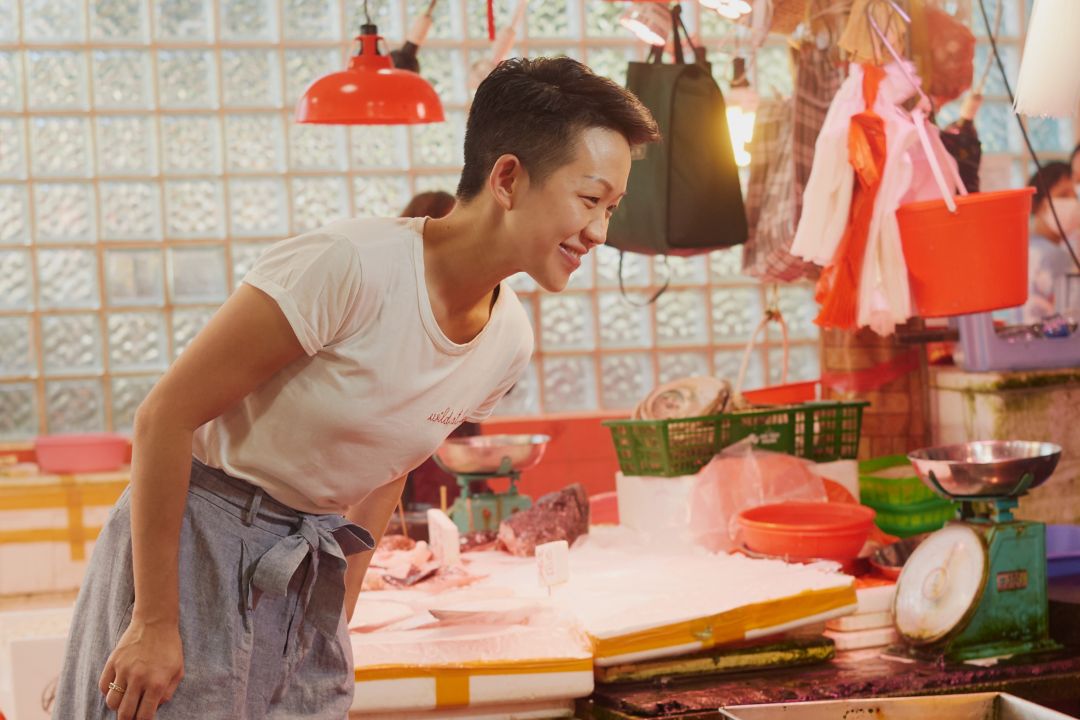 Local Wet Market With Best-Catch Seafood
The Aberdeen wet market, where we can get the highest quality seafood in Hong Kong, is also a great place for culinary-minded tourists to get a real feel for where our food and ingredients come from.

Venerable Knife Maker Chan Chi Kee
Shanghai Street is this long street with vendors selling everything from Chinese knives to bamboo steamers. The best one is Chan Chi Kee, who is famous for his steel knives. The cleavers are especially great and he also sells woks.  



THE ROSEWOOD CONNECTION
MAY CHOW'S ROSEWOOD HONG KONG MUST-DO'S'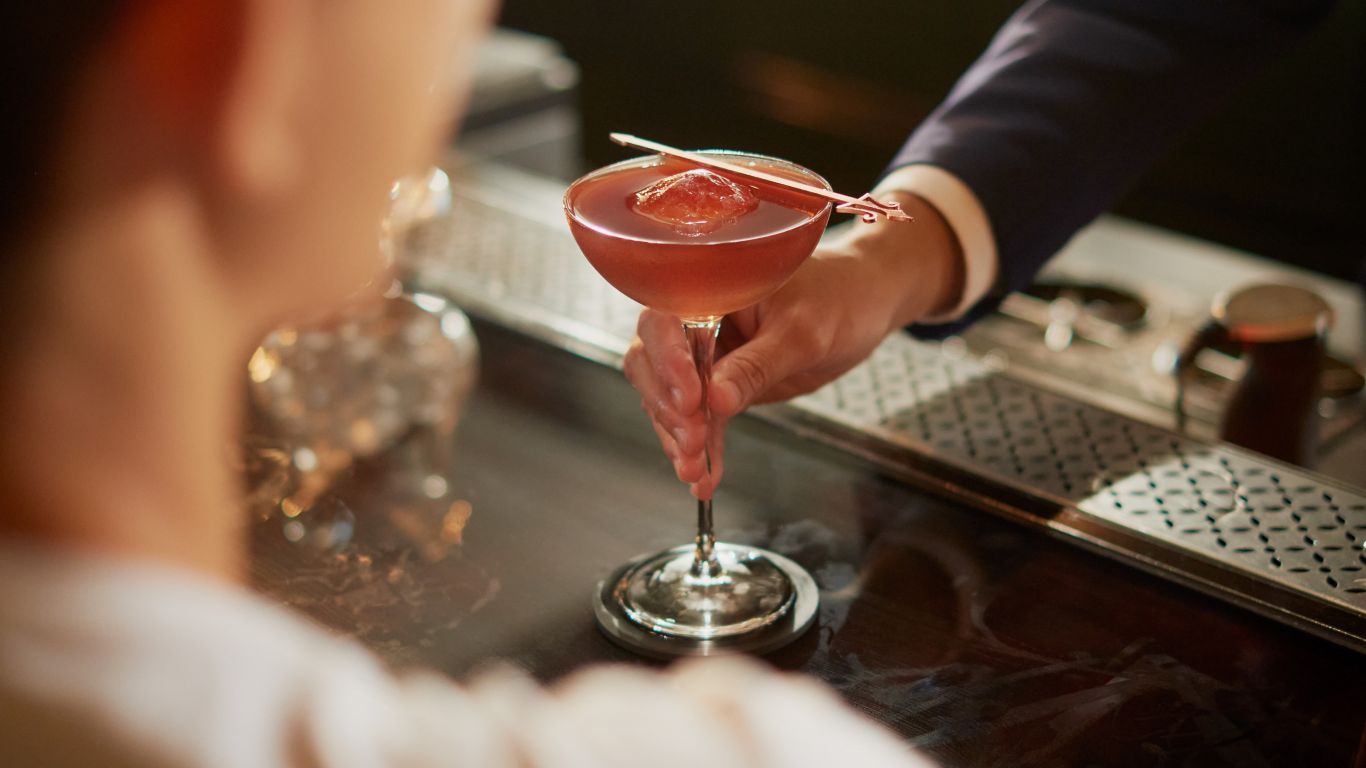 For me, everyone at Rosewood is like family and it always feels homey. One time, we stayed and had our dogs with us. We did room service and there was even an in-room dining menu for dogs. That was also the weekend I proposed to my wife. I'm a people person and I really appreciated how warm everyone there was to us — it felt even more special because of the people we got to share that time with.
DARKSIDE JAZZ BAR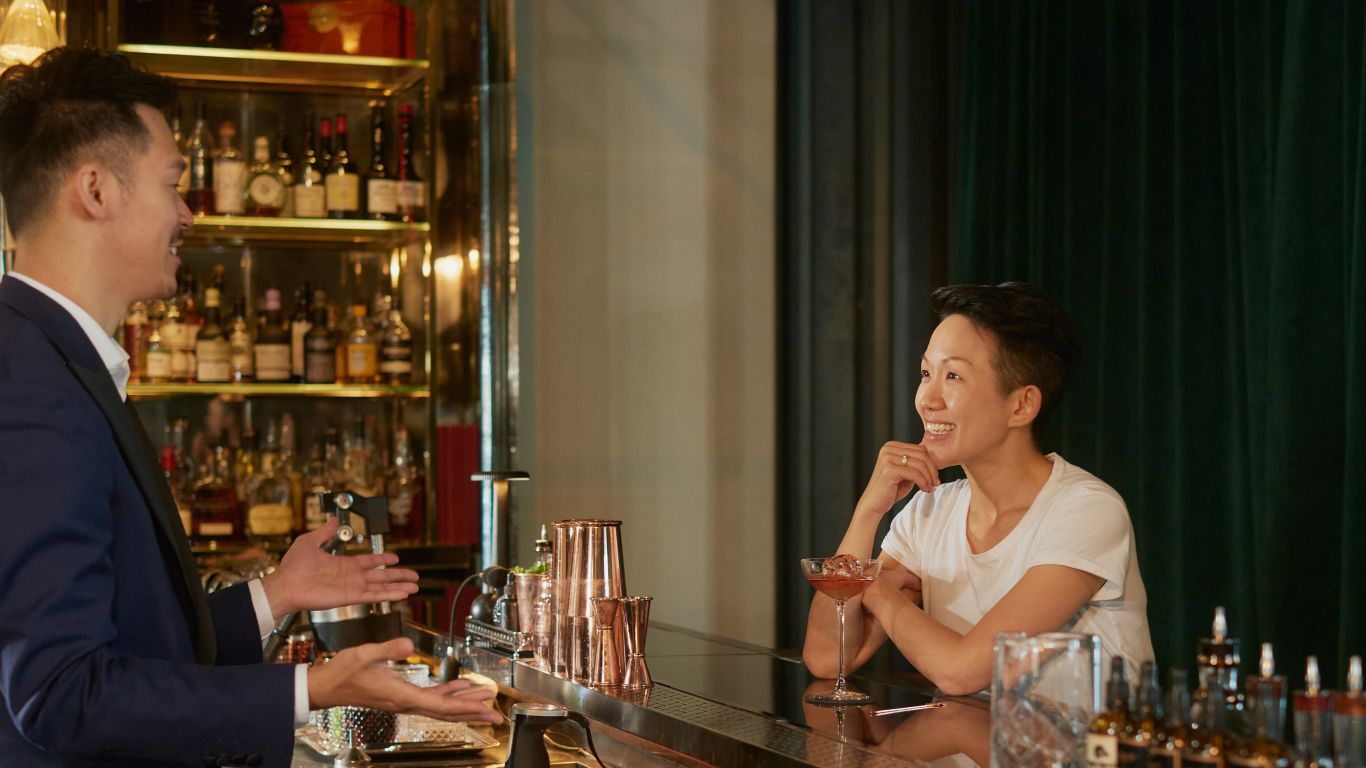 At DarkSide the drinks change all the time, but I always enjoy anything the bartender makes for me. I love sitting at the bar and trying something new — I once ordered something from the "Moon Menu," and it was a "moon dust" drink that had sparkles in it.
HENRY AMERICAN STEAKHOUSE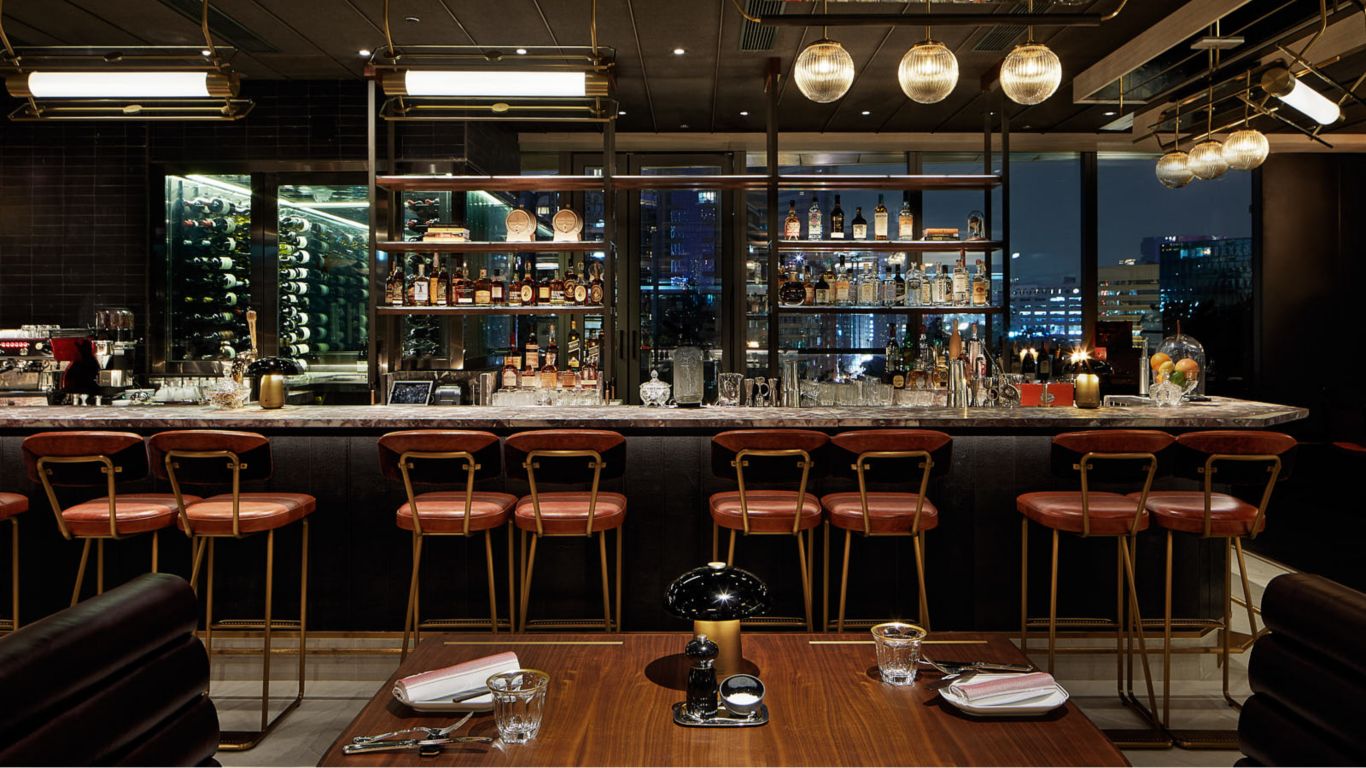 The sommelier at HENRY will sometimes take magnum bottles and serve them by glass. It feels so decadent and fun.